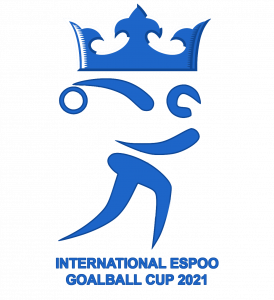 The 1st edition of the International Espoo Goalball Cup will be held on 14th – 17th October 2021 in the city of Espoo, Finland. The tournament is organized by Old Power who is the biggest and most successful goalball club in Finland.
The tournament is for national teams and the tournament venue is "Sport Hall Tapiola" which was the main arena at the 2014 IBSA Goalball World Championships.
There are own tournaments for women and men national teams; all of the participating teams are preparing for the 2021 IBSA Goalball European Championships (Group A) which are planned to be held in Turkey on November this year.
All the matches of the tournament will be live streamed on "Goalball Finland" YouTube channel and commentated in English by Alan March Sport Ltd.
WELCOME
Welcome to Espoo! Espoo is the second-largest city in Finland. We are known as a hub of expertise, research and sustainable development. Espoo is characterised by extensive natural areas – seashores, the archipelago and cultural landscapes. Our city is Finland in miniature.
Our aim is to provide a wide range of events that promote well-being, a sense of community and vitality in many ways. We are most successful when we work together with our partners. The International Espoo Goalball Cup and other top-level sports events bring an atmosphere of activity and participation to our lives.
We are very proud to host this tournament. We wish you all the best of luck here in Espoo and in the upcoming European Championships. We also hope that you have time to enjoy our city and its services and gain memorable experiences.
Jukka Mäkelä
Mayor, City of Espoo
"We are proud and delighted that Old Power has a chance to organize this kind of great goalball event for national teams after many months of uncertainty and even desperation because of many postponements and cancellations. I'm 100 % sure that everything will work smoothly and safely for teams and they will have high quality circumstances to compete and prepare for Euro A championships here in Espoo", stated Erkki Miinala, the chairman of Old Power. "We have a fantastic organizing team and numerous of helpful and hard-working volunteers to ensure that the weekend will be enjoyable for athletes, coaches, referees and spectators as well. We want to thank all of our partners, sponsors and supporters that you have believed in Old Power and allow us resources to make this possible", Miinala continued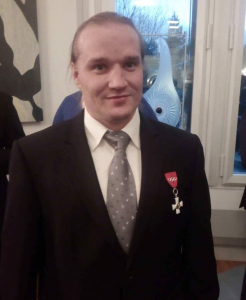 TEAMS & REFEREES
SCHEDULE & RESULTS
STANDINGS & SCORERS
USEFUL LINKS
Live Broadcast On YouTube
OUR PARTNERS AND SUPPORTERS